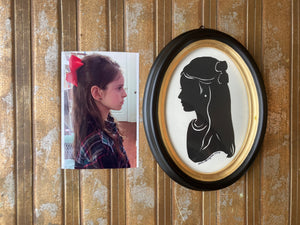 Virtual Silhouettes by Lena for Spring of 2022
$35 per child - Wanting silhouettes for more than one child? Add the item to your cart again! 
$15 Duplicate silhouettes per child
** PLEASE NOTE** One Child = 1 Silhouette; if you then add 

two

duplicates, you will receive three silhouettes. *****
Prices are for silhouettes only, does not include frames or frame matting. For those, go here!